GAE EMG 25 Digital Energy Power Meter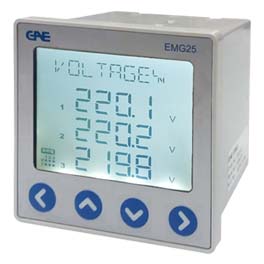 KEY BENEFITS
LCD Display
Adjustable CT and PT
Harmonic measurement up to 31st
Programmable digital inputs and outputs
Programmable alarm output
4 digit password entry
Harmonics to the 31st order
Total Harmonic Distortion (%) measurement
RS485 communication
APPLICATIONS
Harmonics must be measured instantaneously and isolated from the source when it is necessary.
Counting Quantities
Production quantity can be collected by a limit switch or a dry contact coming from a proximity sensor thanks to digital input feature.
Load Management by alarm relay output : fully programmable alarm function for any electrical parameter which is measured by the product, gives you opportunity to define pickup set point, dropout set point and time delay in order to detect a fault condition and prevent it with activating alarm outputs before it's too late.
SPECIFICATION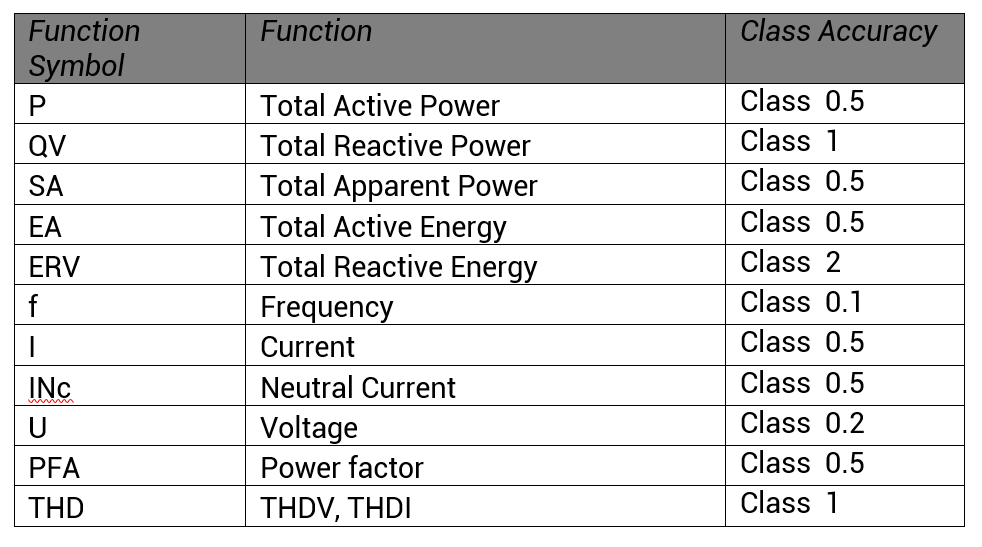 DIMENSION